The end of winter and the beginning of spring is always a special time. Nature awakes. It's a great time for photographers too. After a long time where we see mostly brown and grey in the landscape, there is an explosion of green and yellow. However, you have to act fast to capture the many shades of green.
The beginning of spring is not the same every year. Sometimes it happens earlier but in some years when it's cold and there is still snow spring comes late. Usually, you see the first plants already in February on the Northern Hemisphere: Snowdrop plants and later on cowslips appear even there is still snow. The Yellow forsythia is a herald of spring. But it's still a long way. However often in April, everything happens very fast. Meadows become green and yellow again. In some areas, the Meadows turn into an intense yellow when the dandelion is blooming.
The motives are easy to capture. You don't need expensive gear. However, it is great if you have a camera which shoots in raw mode. There are much more opportunities to play around with the shades of green later in post-production.
The different phases of the spring season
The most interesting part happens when the trees are sprouting. Only for a short time, we see what is called the "fresh green" in nature. It's the time and weeks after spring awakening. Later in May, we see mostly a darker green in gardens and forests. The foliage doesn't show so many different shades of green then. Thus, landscape photographers have to be quick and be ready when the right moment comes.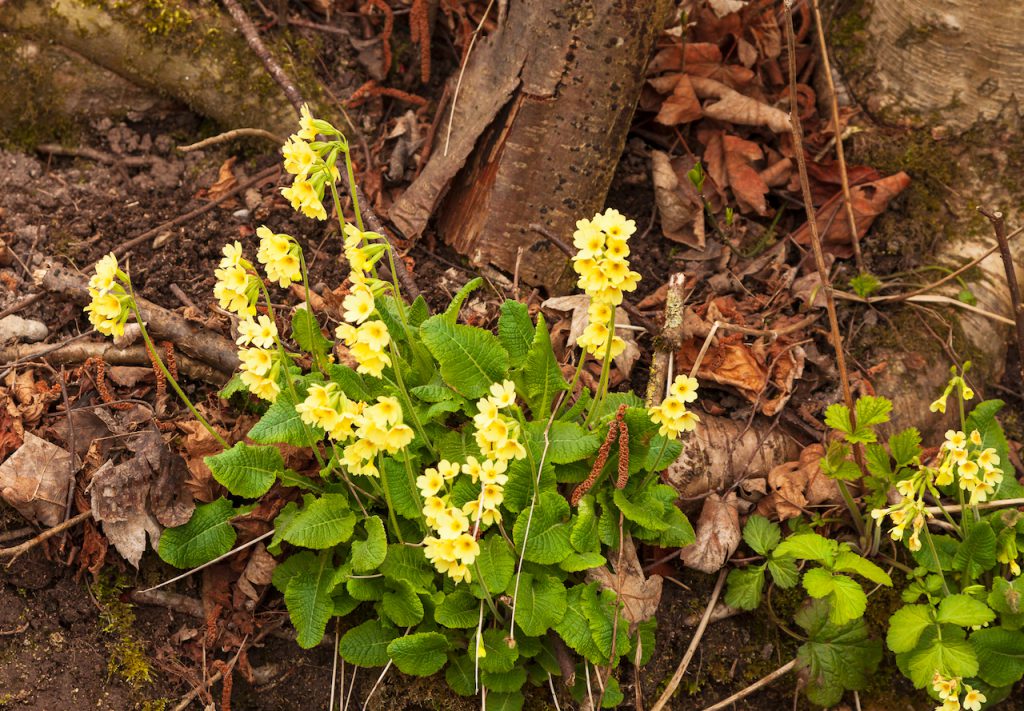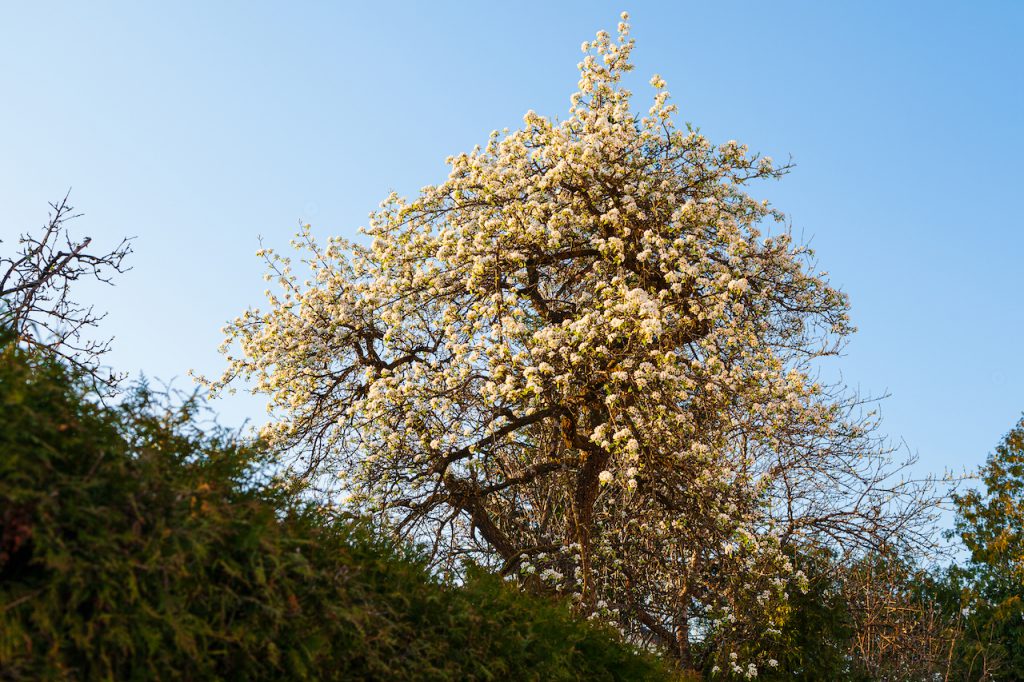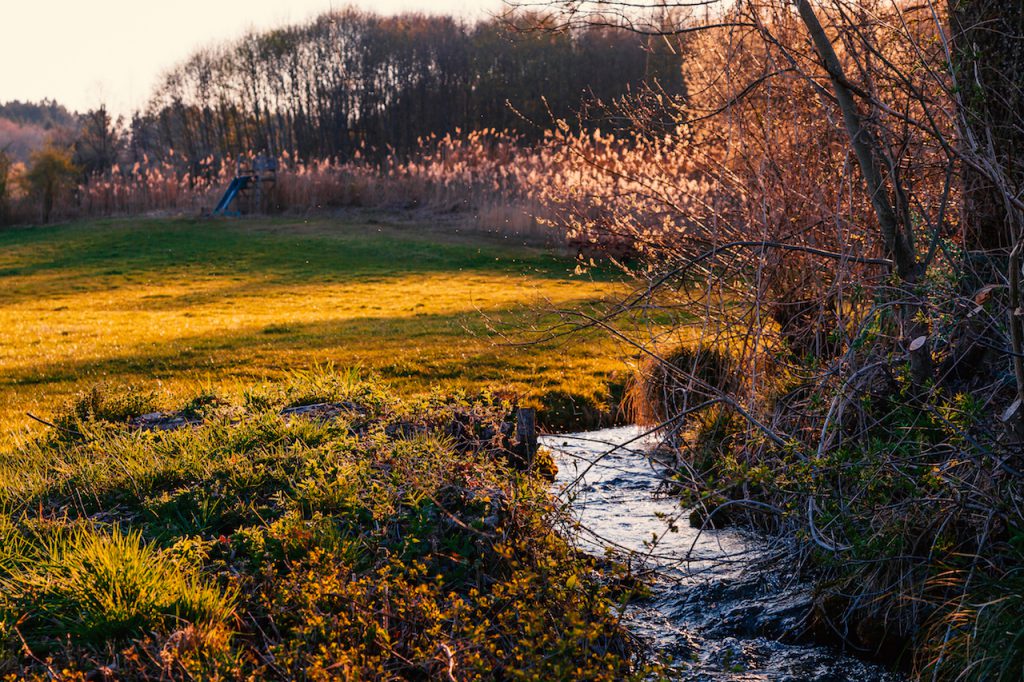 In the Northern Hemisphere the growing season begins in the South as Italy or Greece and arrives later in Northern countries. Farmers know a lot about the dynamics in nature and there are scientific parameters too. The most important parameter is the grassland temperature sum (GTM). The sum is based on an equation. If the sum is 200 Celsius the farm work begins.
If you want to learn about the beginning of the growing season check with your local weather services website. There is often information about the progress of spring there. If you are used to read weather data there are also specialized weather websites for farmers etc, for example https://www.agweb.com/weather in the US.
Weather, of course, plays a crucial role. You will see fast changes in nature after a period of rain in the spring. These are often the best moments to shoot pictures.
Sunlight is good to capture the many shades of green in Spring. However, a rainy day can be very interesting too since there are a lot of different moods. Morning time and the time before sunset is often the best time for shooting pictures of blooming trees.
The graduated shades of radiant green
Pictures of fresh green mostly don't need a lot of post-production. However, some filters and development can help to create stronger differences between the shades of green.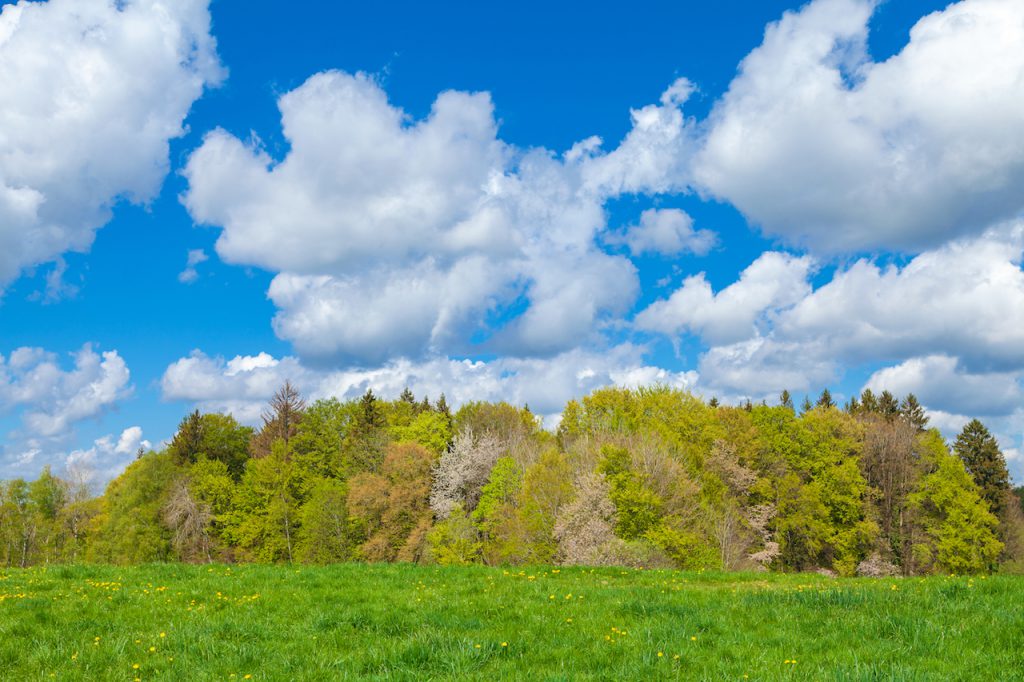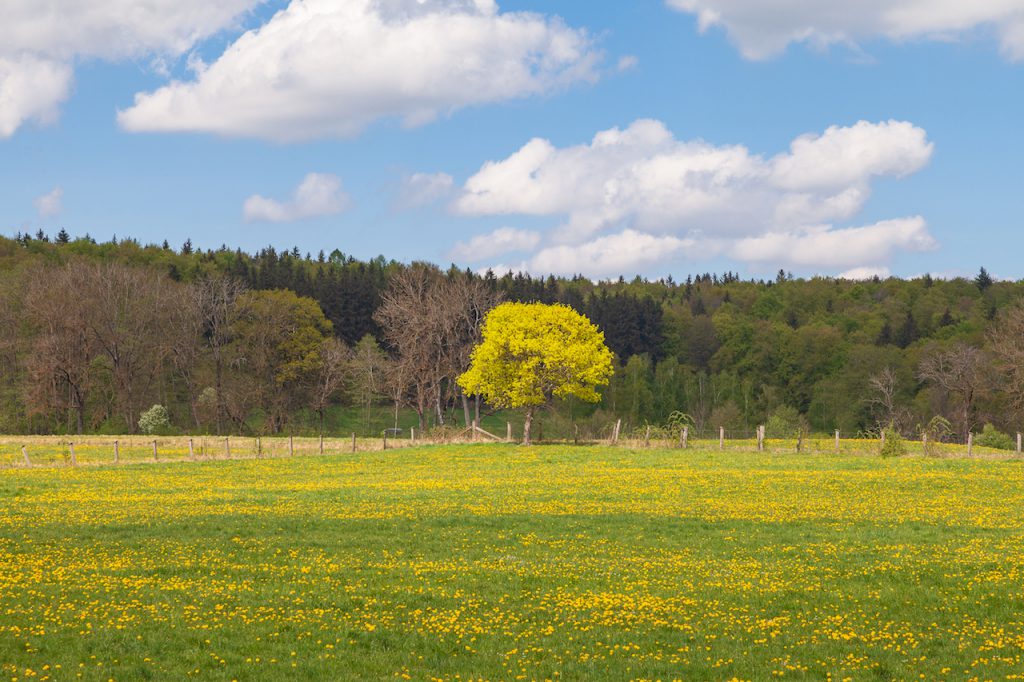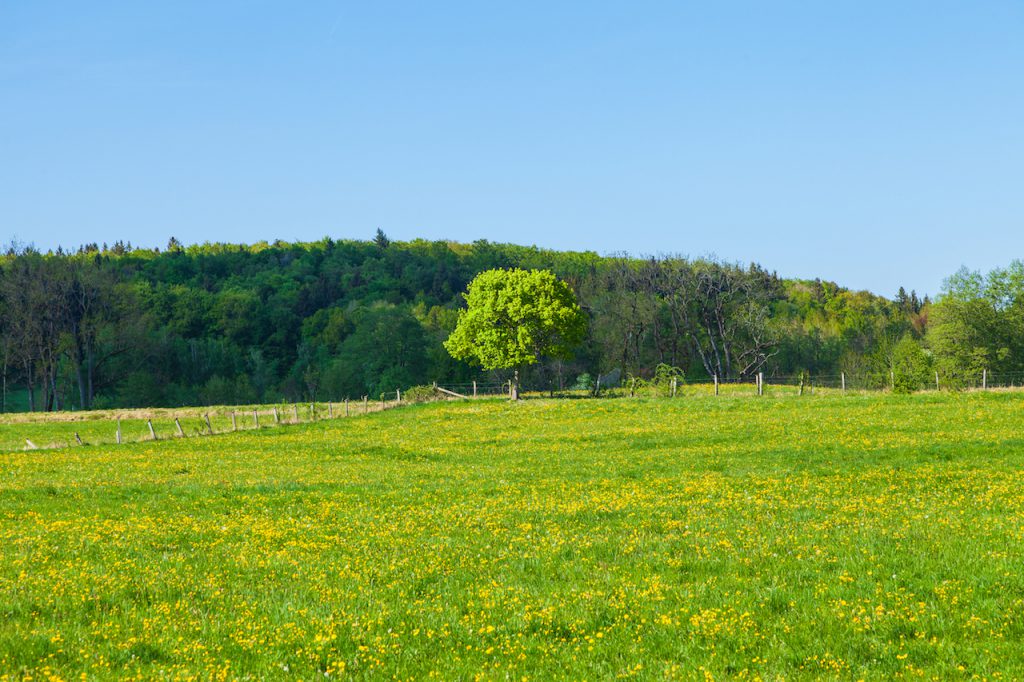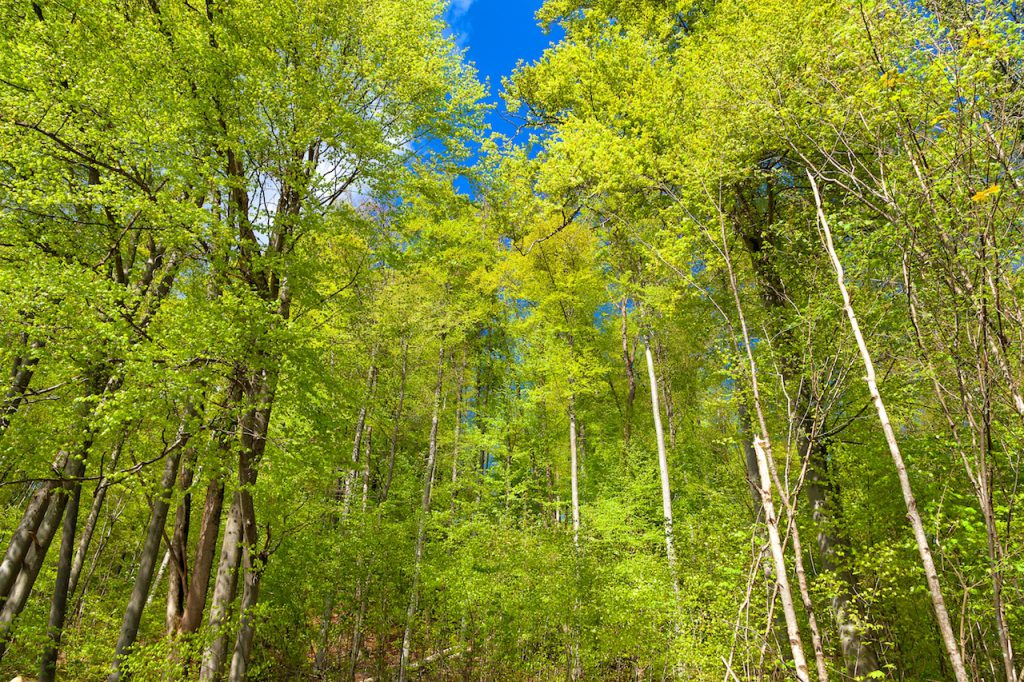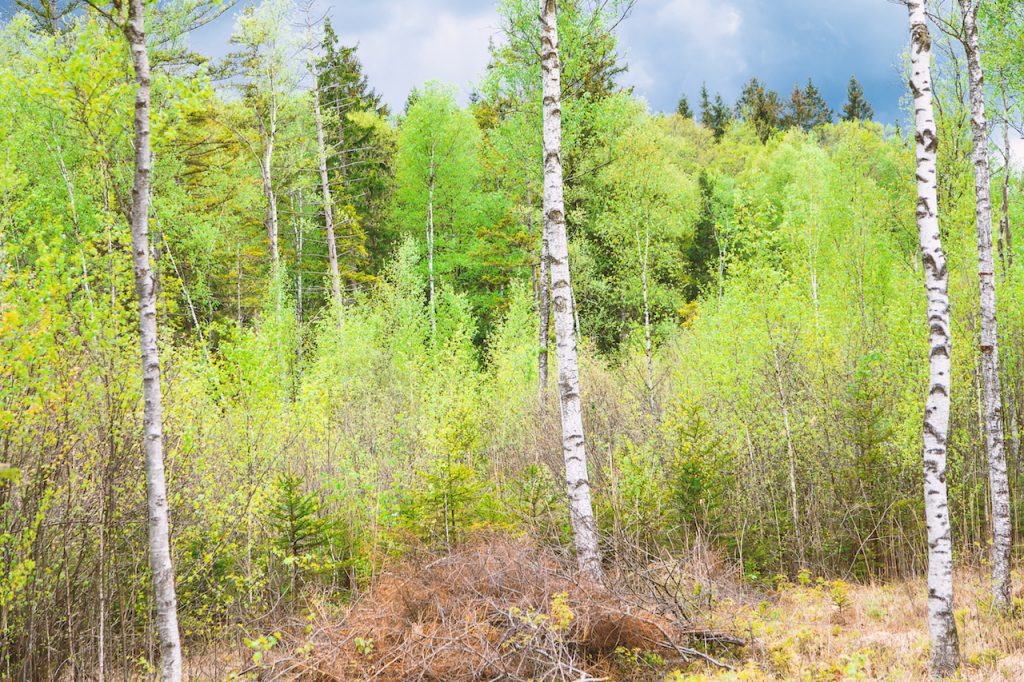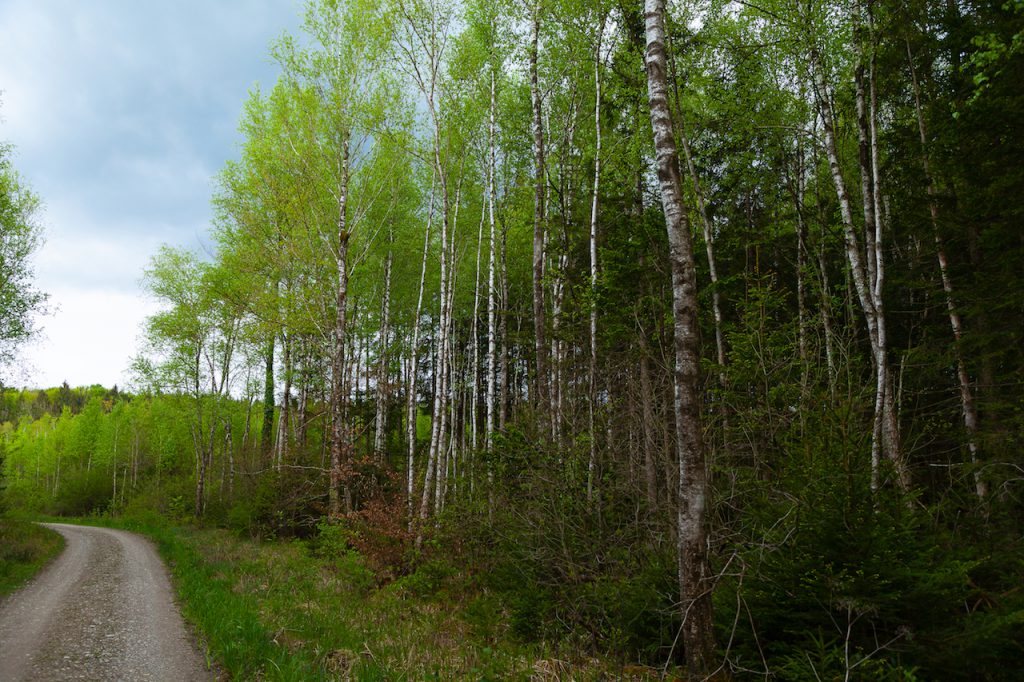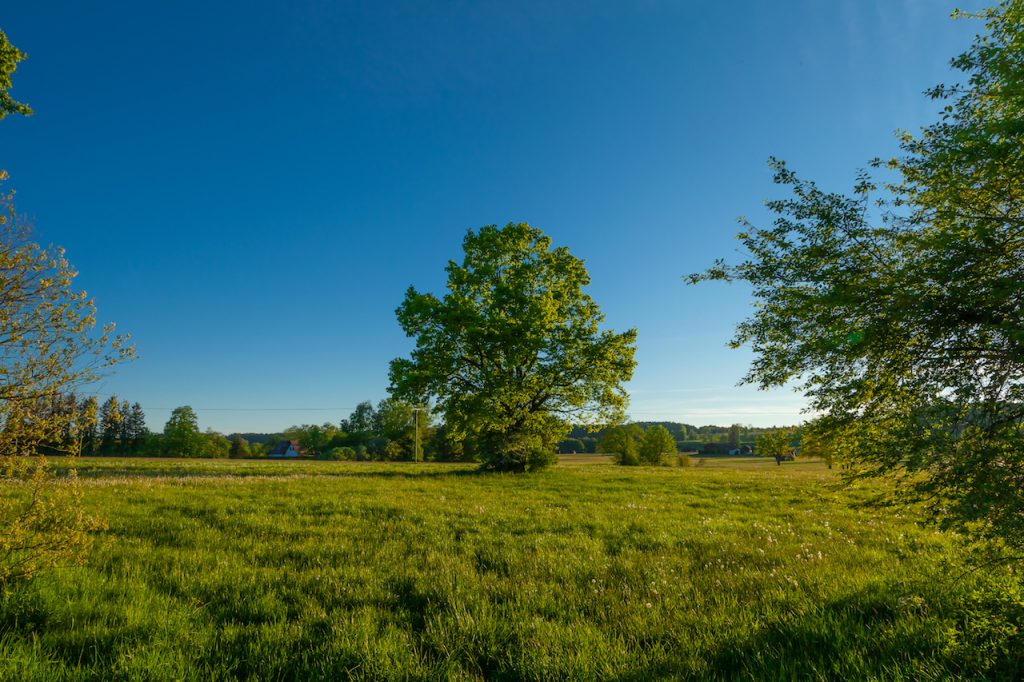 Where to shoot
It's good to know where you can find the "many shades of green" in Spring. The best thing is to have a plan where to go long before the season begins. Generally, you might want to look for a forest with a huge variety of trees, a mixed forest. If you don't have nature reserves or these type of forest around you can do also great pictures in landscape gardens, English-style. Mountain forests with many fir trees can also be interesting but there is, of course, less variety of colours there. Look also for meadows which are very natural and where there is a variety of flowers and plants. The pictures above were taken in Germany, Upper Bavaria between the river Lech and the lake Ammersee.
Peter Engelmann, May 8, 2020