Summer's are supposed to be hot and dry in Berlin. This year makes an exception. On July 12 there were not only one shower but a couple of showers from morning till afternoon. Dark clouds brought heavy rain for some minutes. Thunder was rumbling a couple of times.
First it became pretty dark.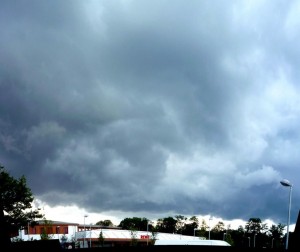 A few minutes later it began to rain.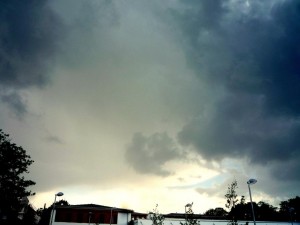 These pictures were taken on a parking place in Berlin-Zehlendorf.
Temperatures were down. It was even cold for a day in Mid-July.