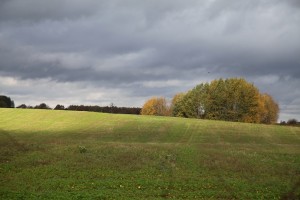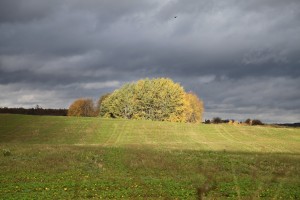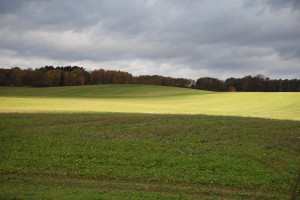 Rainy weather and an approaching storm of the century is not exactly what the photographer is looking for when he wants to portray the colors of late autumn. However any weather condition can become much more interesting as it seems to be at first sight.
October 27 appeared to be the last possibility in the Berlin area to get some images of beautifully colored leaves and trees in the rural landscape around the Chorin cloister north of Berlin. Even it was obvious that the monster-storm Christian wouldn't do any real big damage in Brandenburg (North-East Germany) compared to many other areas in Northern Europe and particularly UK and Bretagne, it was clear that the strong wind would wipe the last leaves away the next day. But even here at the southern-border of the famous world heritage Grumsin, which is in the middle of popular tourist-area Uckermark, the threatening weather conditions could be felt the day before the storm hit middle Europe: first it was raining in the morning before the sky became more clear and temperatures began to rise. It was unnaturally warm for this time of the year and that meant there was a lot of energy in the weather-system. You could indeed feel the tension and that something big was going on. The Wind picked up later and it became the last warm and sunny autumn day in the region with an interesting interplay of blue skies and fast chasing clouds.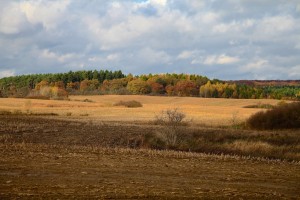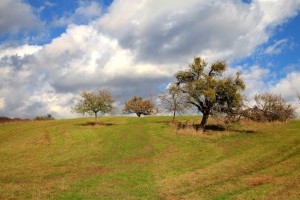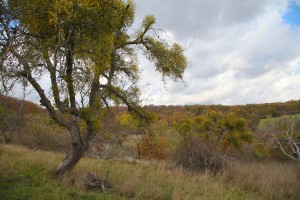 The most fascinating aspect of the stormy weather conditions on October 27 were the tiny spots of sunlight flying over the unique landscape. The structure of this landscape which consists of many hills and huge forests adds to the effect. It's a landscape which was formed during the last ice age and has its own beauty. The fast changing light conditions might be a bit challenging for any photographer but a stormy day can make a landscape more dramatic and makes it maybe more lively as pure sunshine. The clouds on these day were hanging low which were another contribution to the dramatic effect.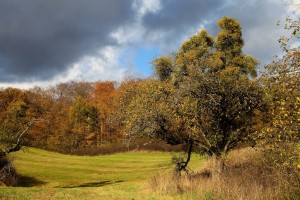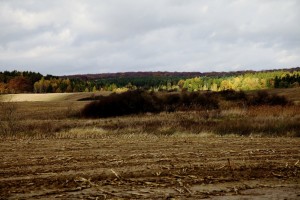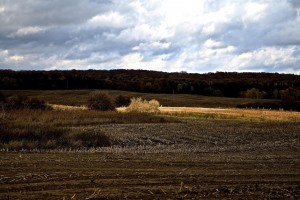 The landscape around the Grumsin-World Heritage resemble a bit the lovely countryside in Southern England or Northern Germany and the South of Munich in upper Bavaria but in comparison this region is much more dry. Long periods without sufficient rain are a permanent problem for farmers in Brandenburg. Forest fires in spring are also an issue because it is more dry than any other region in Germany. Winters are tough and very cold.



The time-lapse video below, which was taken at the Southern border of the Grumsin world heritage gives an impression about the special atmosphere of this rural region of North-East Germany. Seismic storm Christian hit Berlin on October 28 with some strong winds and it became colder afterwards but there wasn't the kind of damage as in Hamburg or Denmark where the storm broke records in weather history.