August 30, 2015 was a hot and humid day in Northern Germany with an unpredicted weather development. Forecasters had announced showers and thunderstorms along the coastlines of Northern-Sea and Baltic Sea when a small depression system moved from the Benelux-Countries towards the North-East. The countryside around Berlin and Brandenburg didn't expect any severe weather. However already at 11.30 a shower-line arrived in Northern Brandenburg. The following pictures were taken in Menz, which is close to the famous lake Stechlin. Shortly before noon it became dark and it rained for some minutes. Later it was sunny again. It didn't cool down and in the forest the air was damp and it became hotter. The sun was shining for a couple of hours.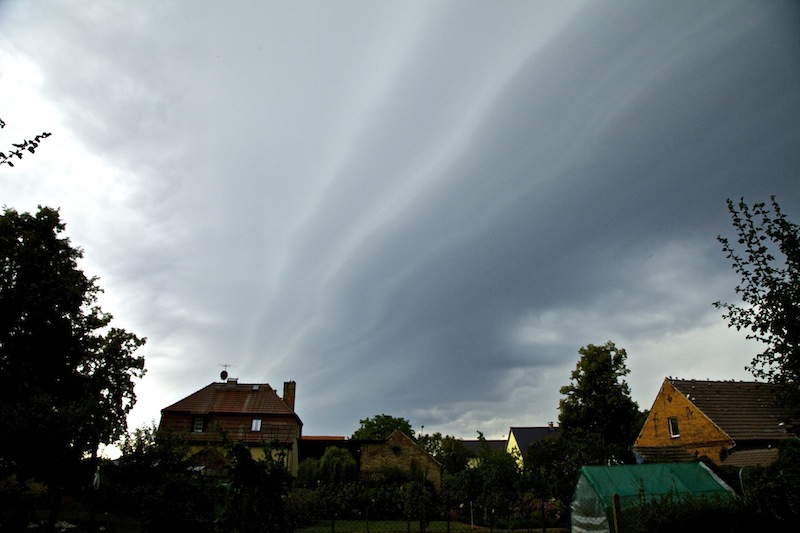 In the afternoon a constant distant grumble could be heard. It slowly intensified. The sun was still shining but then dark clouds quickly came closer from the west. People were still bathing in the nearby Roofen-lake but then the sky looked more and more threatening. A strong line of thunderstorms which looked more like a supercell moved over Brandenburg. There was no wind even the storm had already arrived the farming fields next to Menz. However this was a very lightning intense storm followed by heavy rain. It turned out that this storm system created damage through lightning bolts which sparked fires in the West of Germany and there was a suspected tornado near Osnabrück.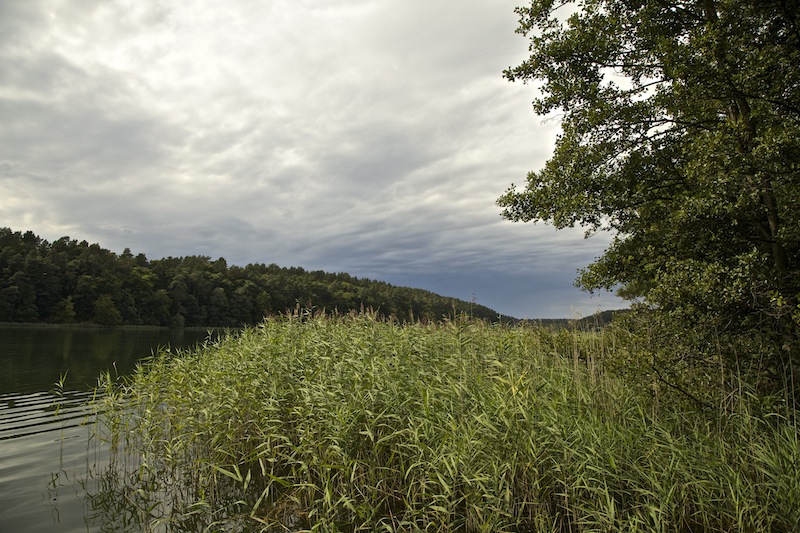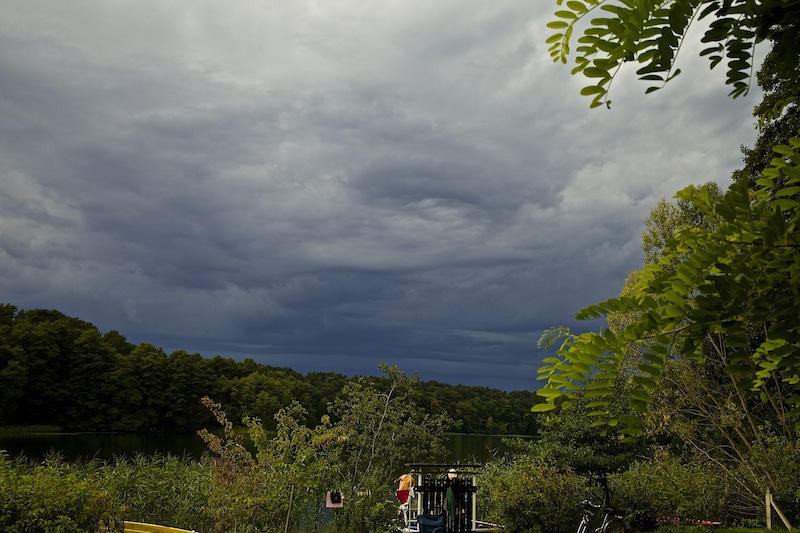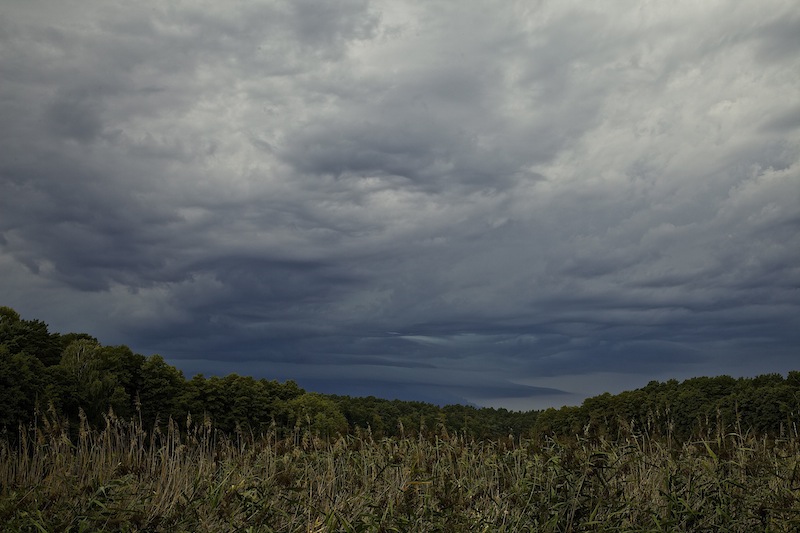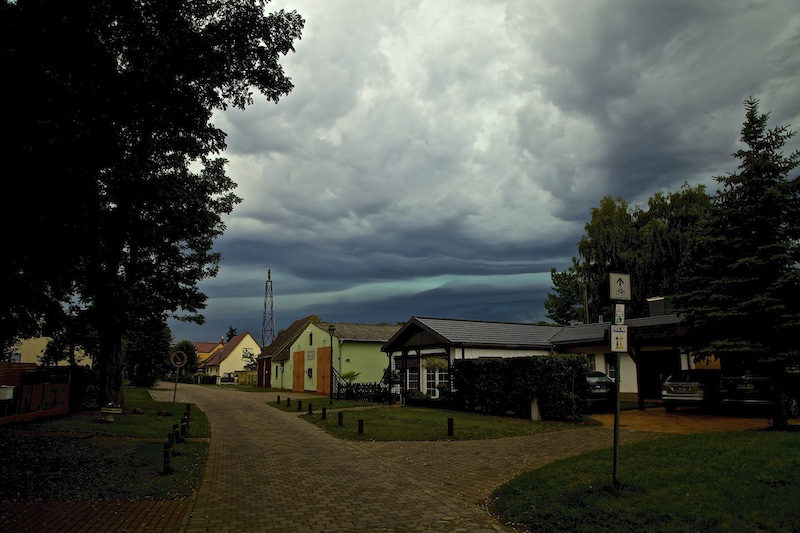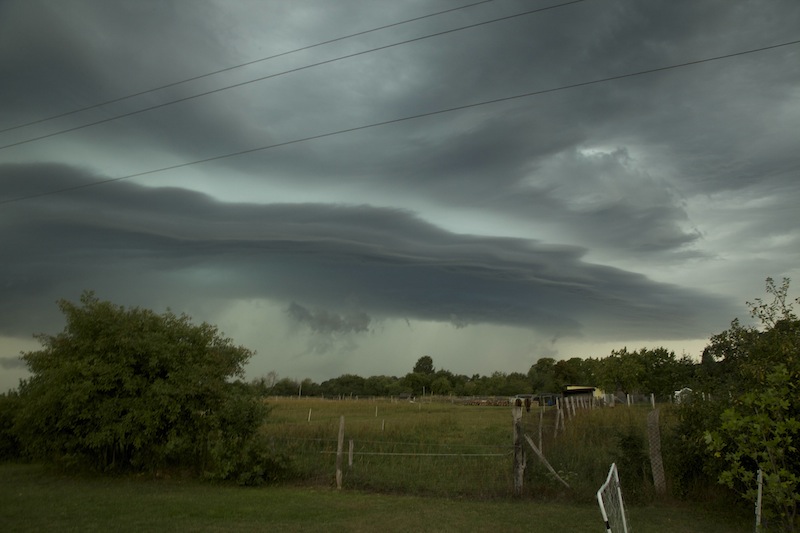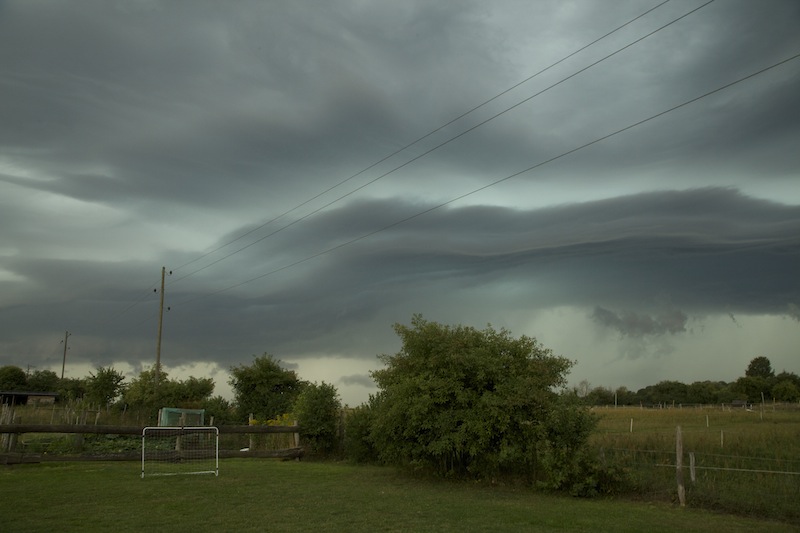 Another curious phenomena occurred on the video: shortly before the lightning bolt hits there is a fast flying unidentified object to be seen, particularly in the slow-motion recap.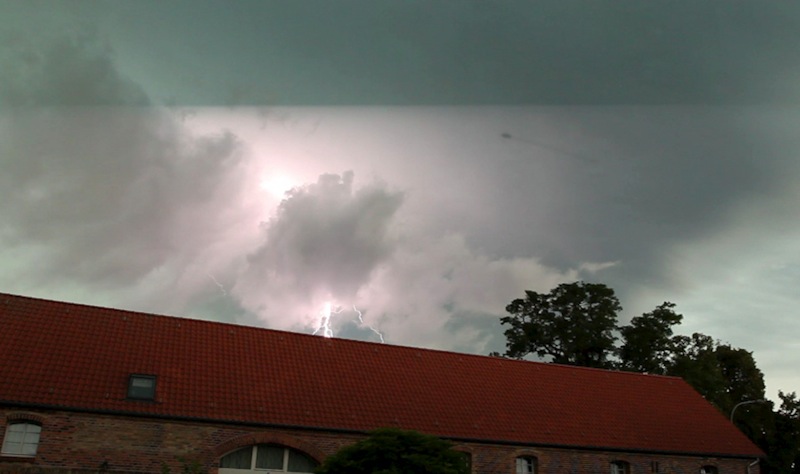 Lightning Storm With Strange Object Before Bolt Strikes in North-East Germany, August 30, 2015 from Peter Engelmann on Vimeo.