April weather has a certain reputation. It is often non-predictable. The German term "Aprilwetter" means usually a rapid change between sunshine and rain. It means a day with a lot of showers and sunshine. But April weather is also about extremes: It happens a lot that winter returns with snow and frost as last year (2017). In some years there is also a first heat wave. I remember years when people in Berlin went swimming in the lakes in April.
Such a little heat wave has happened currently in Middle Europe. However, it seems that this year "April Weather" is a candidate for new extremes: We just heard about many new temperature records in Germany (Jena 29,7 Celsius on Thursday, April 19).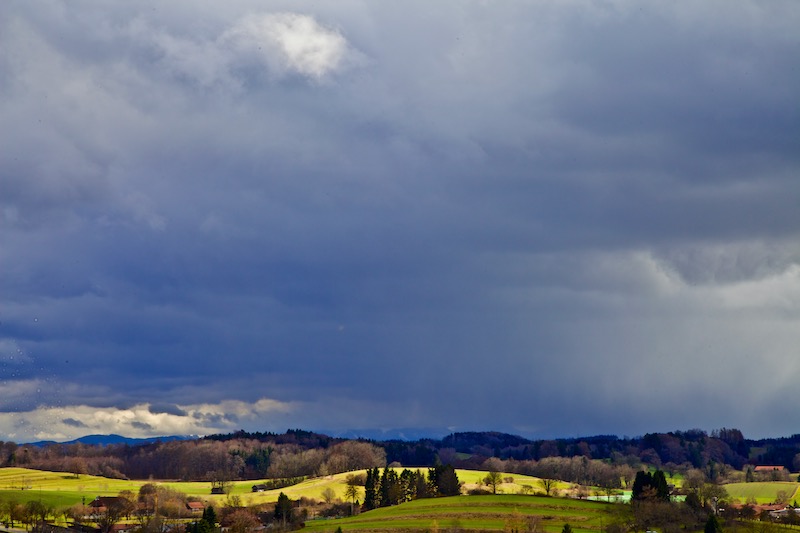 But why is April weather so special? There are a couple of factors involved: In April it gets warmer but there is a difference between the landmass and the sea. The sea is still very cold. Furthermore, the Northern regions are still very cold. At the same time, it is already very warm in the South (Southern Europe, North-Africa).
Typical "April weather" happens when cold air from the Northern Atlantic and the Northern Sea reaches middle Europe and has become more an more humid. Now – over land – the air is getting warm and rises. The condensed water vaporizes and is turned into shower clouds. The whole mass of air is not stable. Since it is still very cold in the upper levels of the atmosphere there is sleet, hail, snow, and rain.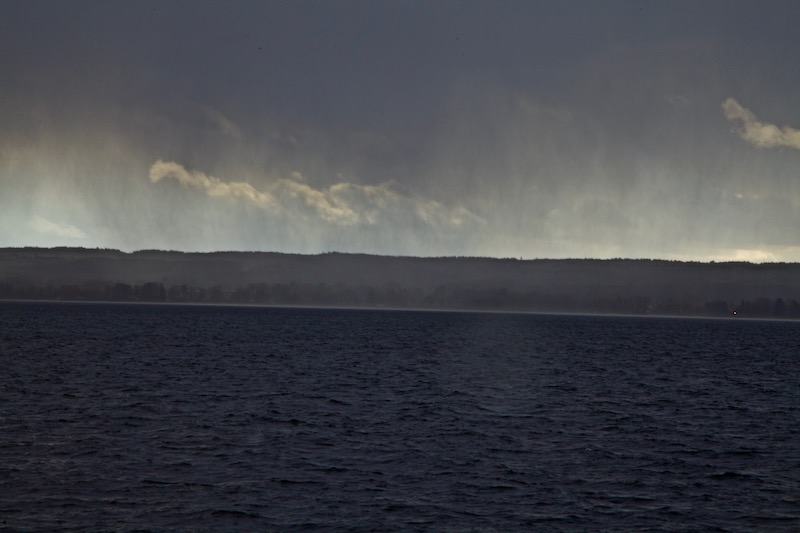 The effect is completed when cold air descends and creates larger areas of clear air between the shower clouds. This way the typical "April Weather" effect is created: a mix of showers and moments of sunshine.
"April Weather" is a normal weather phenomenon, which is a powerful demonstration of the struggle between winter and summer. Some people suffer not only because you could easily get a cold but this weather pattern also triggers headaches.
It can be also a challenge for farmers: for example, the late return of winter in 2017 led to crop failures due to frost. Fruit trees are particularly vulnerable and late frost can seriously damage them.
For photographers this weather pattern is a great opportunity: it is maybe the best time of the year to capture rainbows. Furthermore, the dark shower clouds create impressing and dramatic sceneries in the sky especially in the late afternoon, early evening or in the morning.
The pictures are taken around lake Ammersee in Upper Bavaria on April 1, 2018. During a boat trip, the weather changed between intense sunshine and a lot of rain.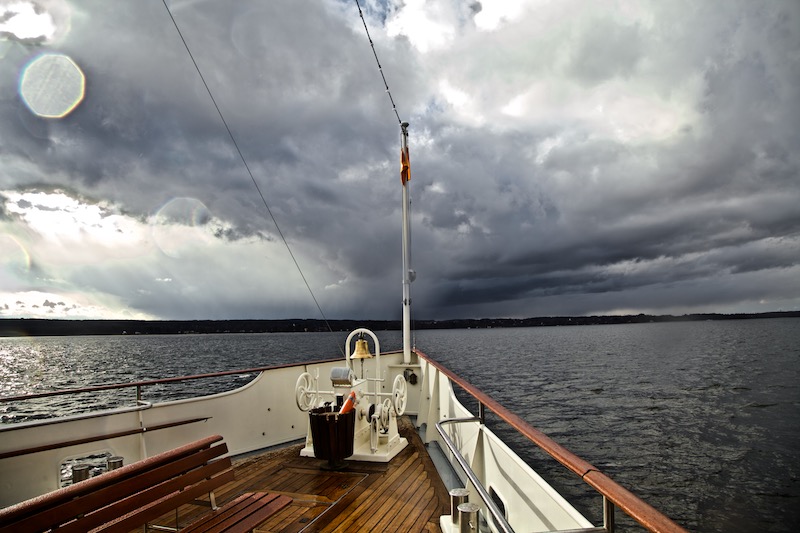 Weather forecasters announced an end of the significant heatwave after the weekend, April 21-22. Then we will most probably see thunderstorms and possibly severe weather. Due to the increased risk of forest fires rain is welcomed.