That was an unexpected start to the winter. Used to often warmer winters over the last years the tons of snow on the First Advent in the region North of the Alps and Austria had an American feeling of real winters in the North or simply the times before climate change, when cold winters with lots of snow were normal.
On December 1, 2023, a 5B Weather Situation and an air mass limit led to new record snowfall in Upper Bavaria. In only a few hours a thick layer of snow stopped trains and airplanes around Munich, causing over 90 traffic jams and many blackouts on Saturday, December 2.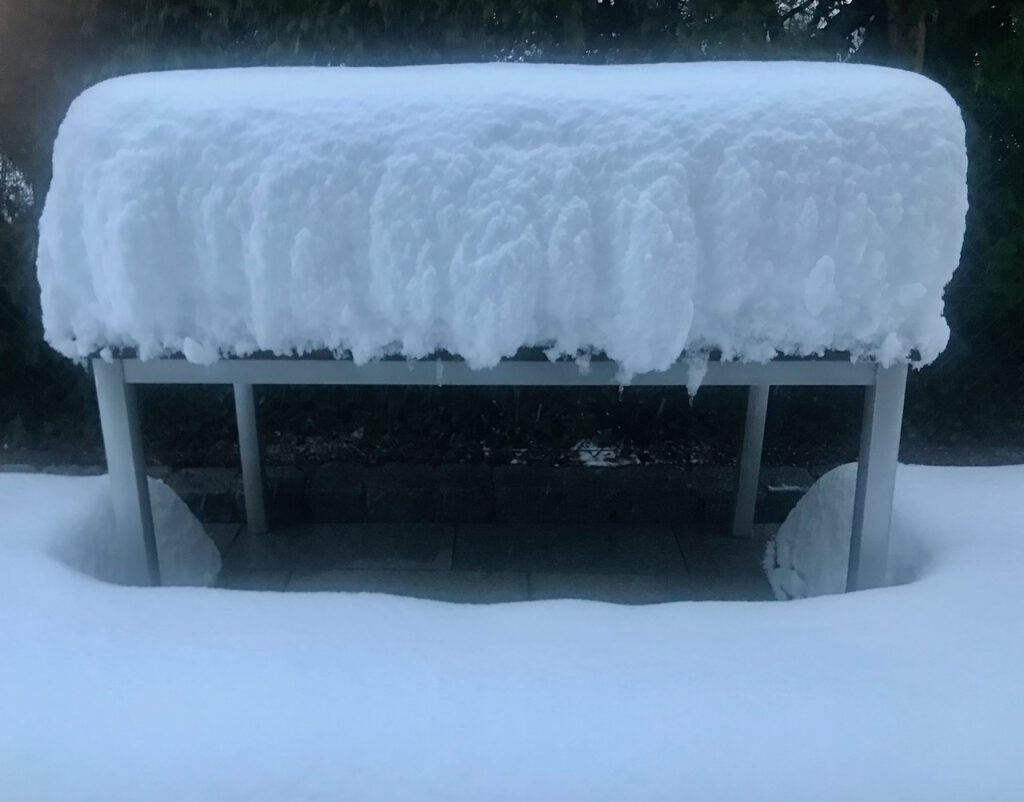 A surprise in the morning: A thick layer of snow on the table.
There was so much snow that even on December 2, an emergency state in the capital of Bavaria lasted. One reason is that every weather event is different: In this case, the snow was wet and lasted on branches of trees. Some trees feel or parts of the trees broke apart. Therefore police and first responders had a lot of work.
It began in the afternoon hours on December 1 when the rain turned more and more into white blobs. The evening hours saw intense snowfall. It was snowing and snowing and in a few hours, the landscape was completely under a thick layer of white. That was too much for winter services to cope with.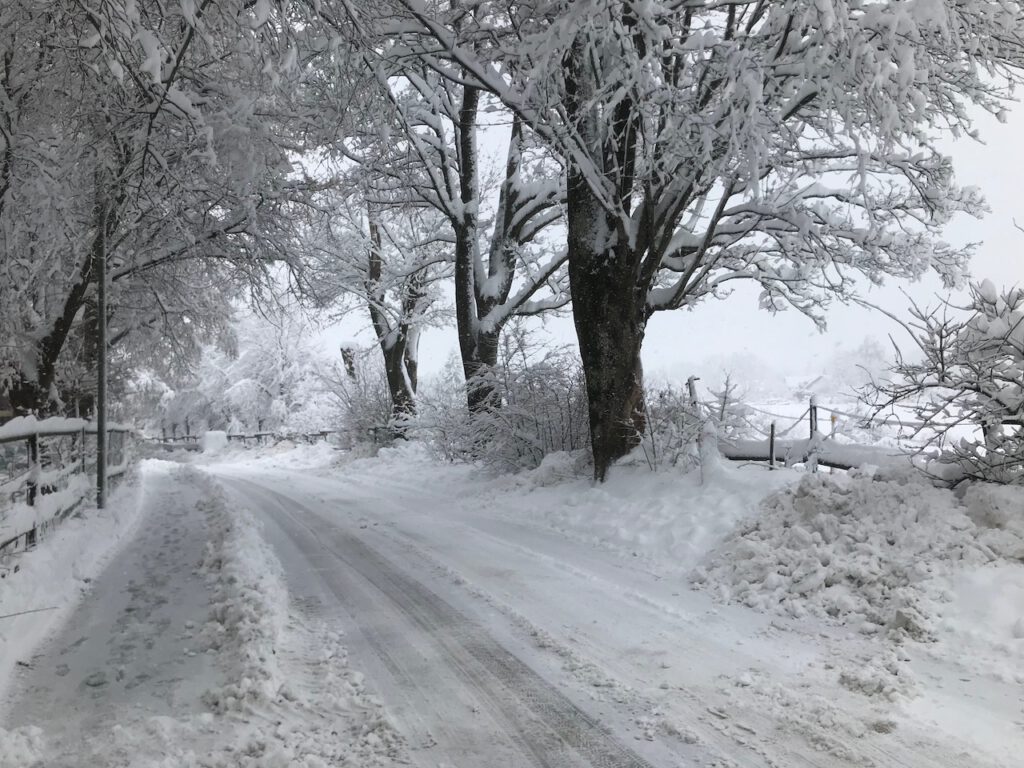 In the morning hours of December 2, it was clear that it would take a lot of time and effort to clear streets, garages, and gardens from the mass of snow. Snowing didn't stop before late afternoon. A cold night followed. On Sunday the weather calmed but it became even colder.
That first advent will be remembered as a true Winter Wonderland dream. Frost, the thick sheets of snow and ice created fantastic scenery in Bavaria and in the Alps.
Due to the nature of this weather event where snow often was attached to trees and other things it formed interesting sculptures.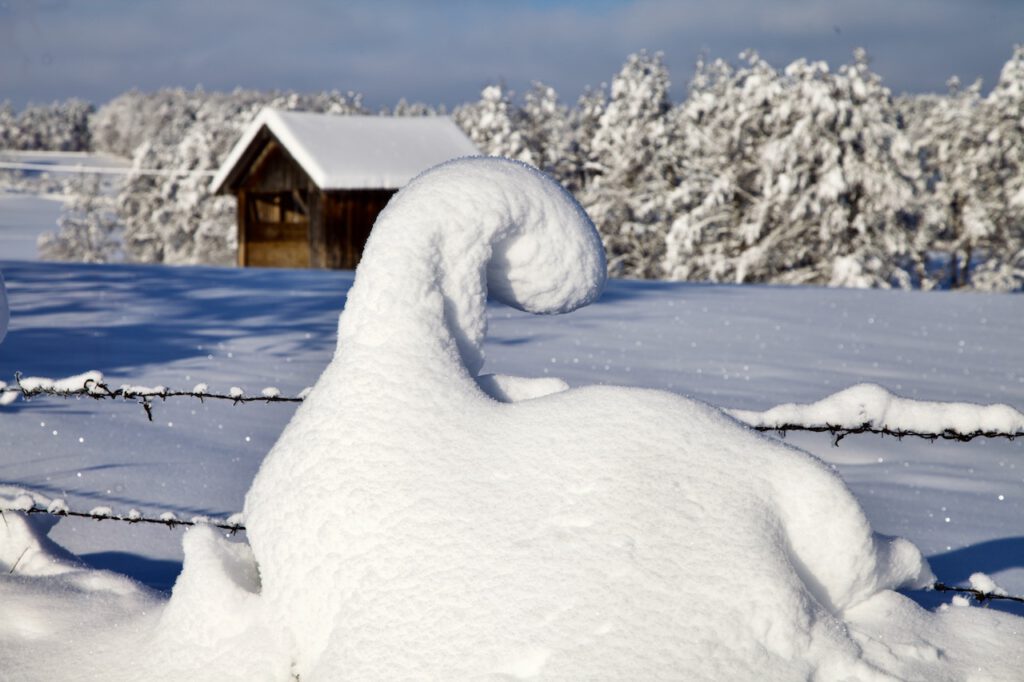 With a little imagination, the fields were filled with strange creatures and an endless variety of forms.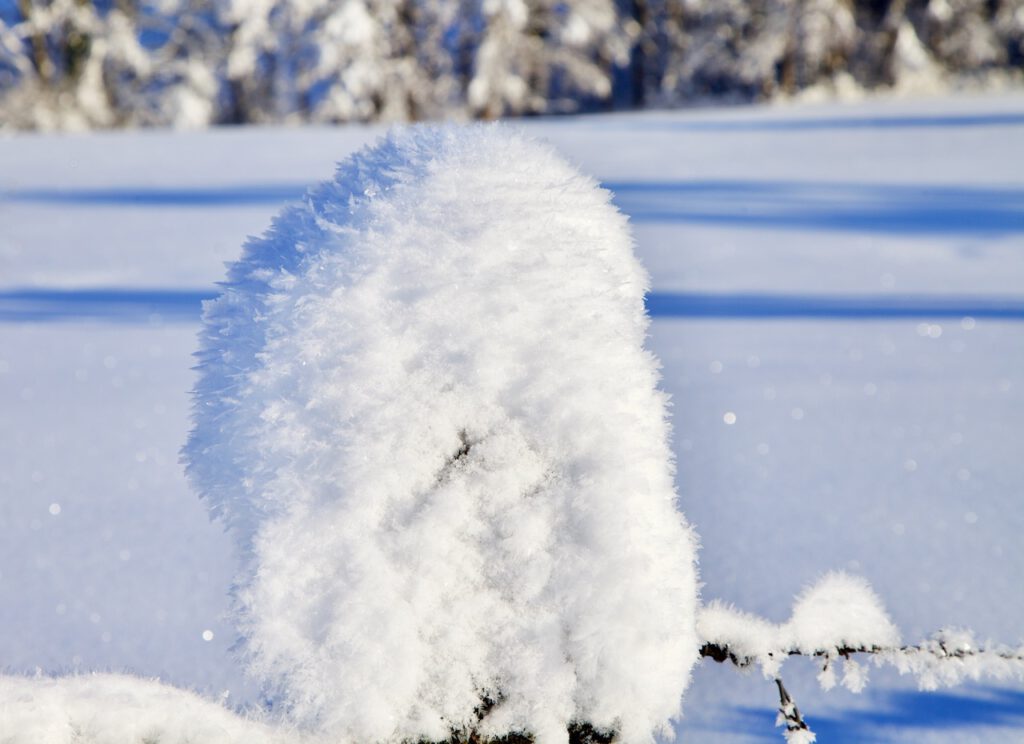 Warmer temperatures and a cold night led to these interesting effects.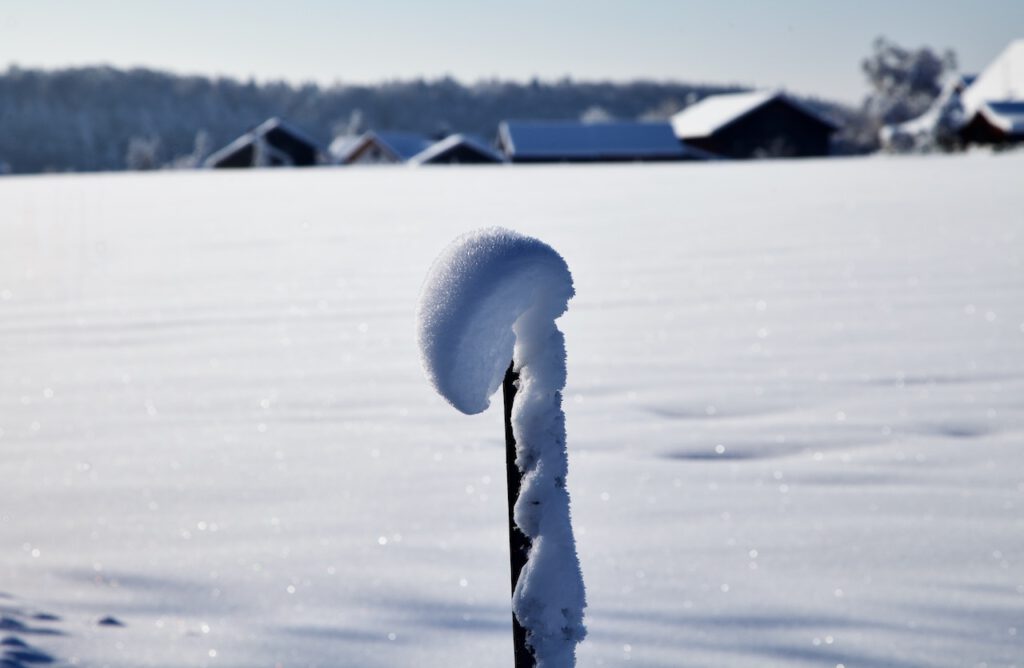 The trees were veiled in sheets of snow, ice, and frost. In one place there was an ice-curtain.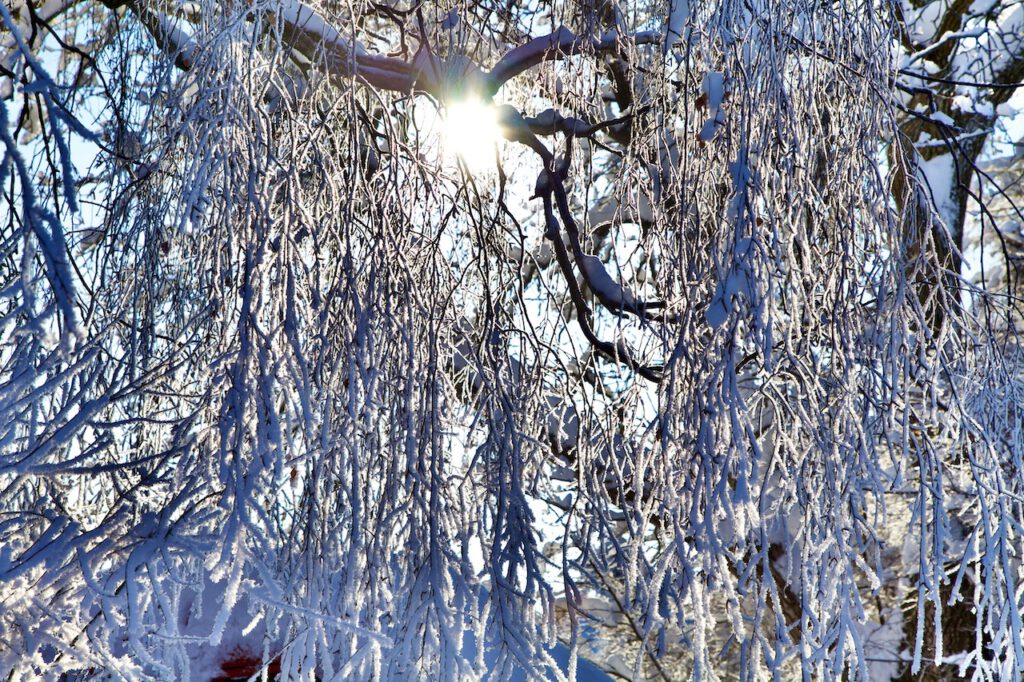 Here is a little red contrasting the white: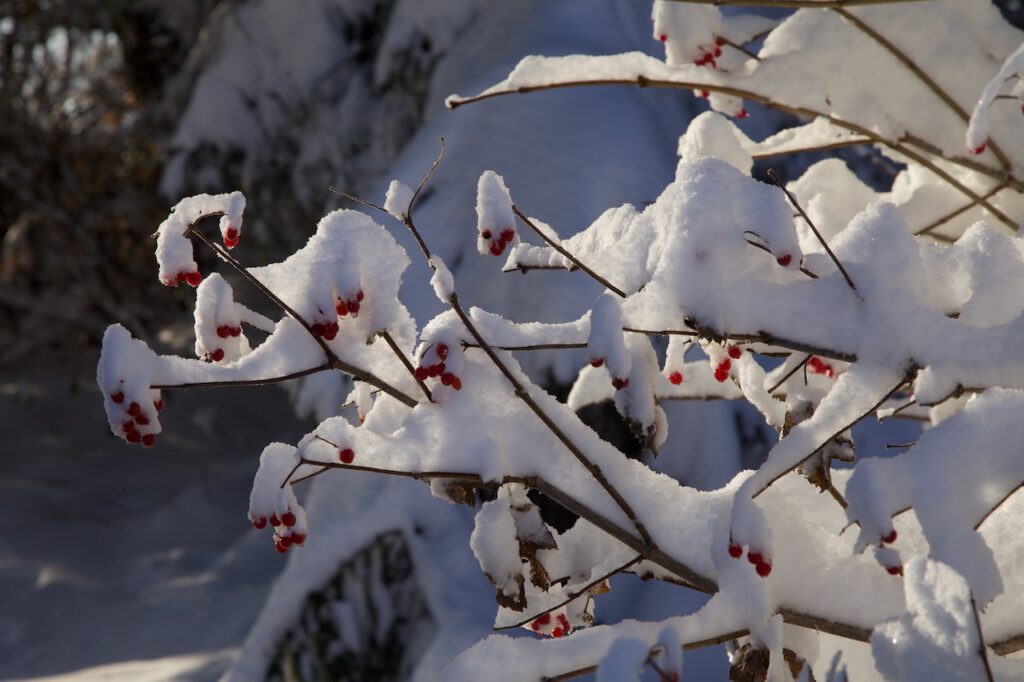 Antennas weren't spared.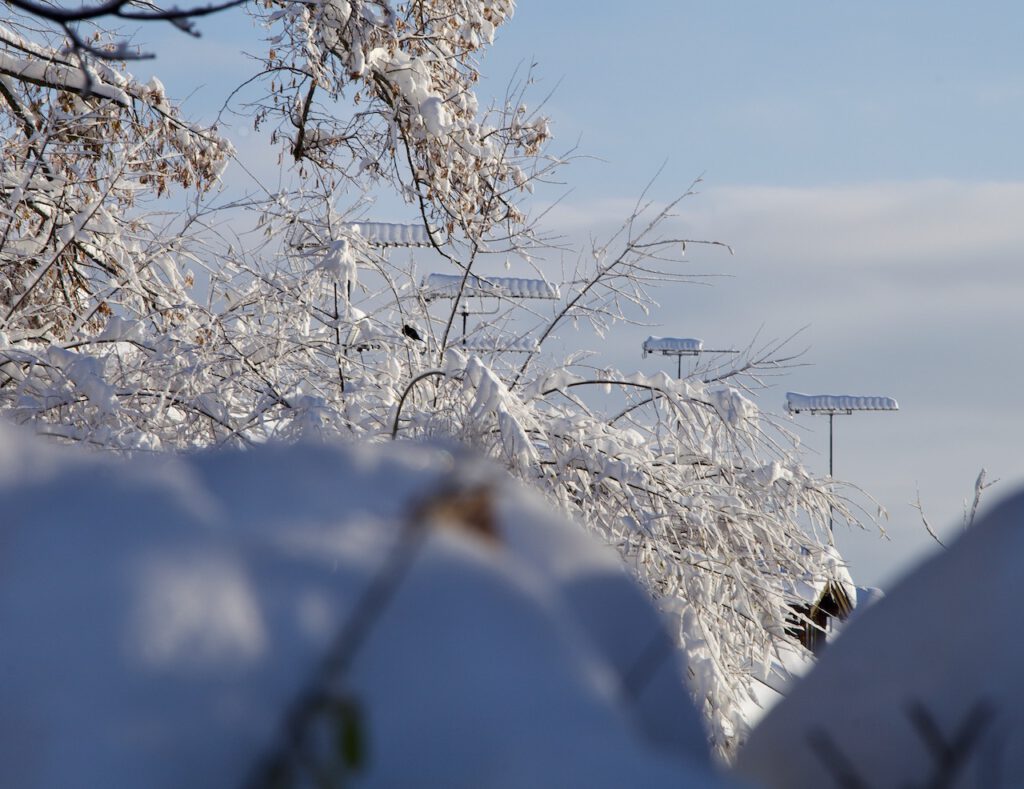 This fence had a lot of frost crystals.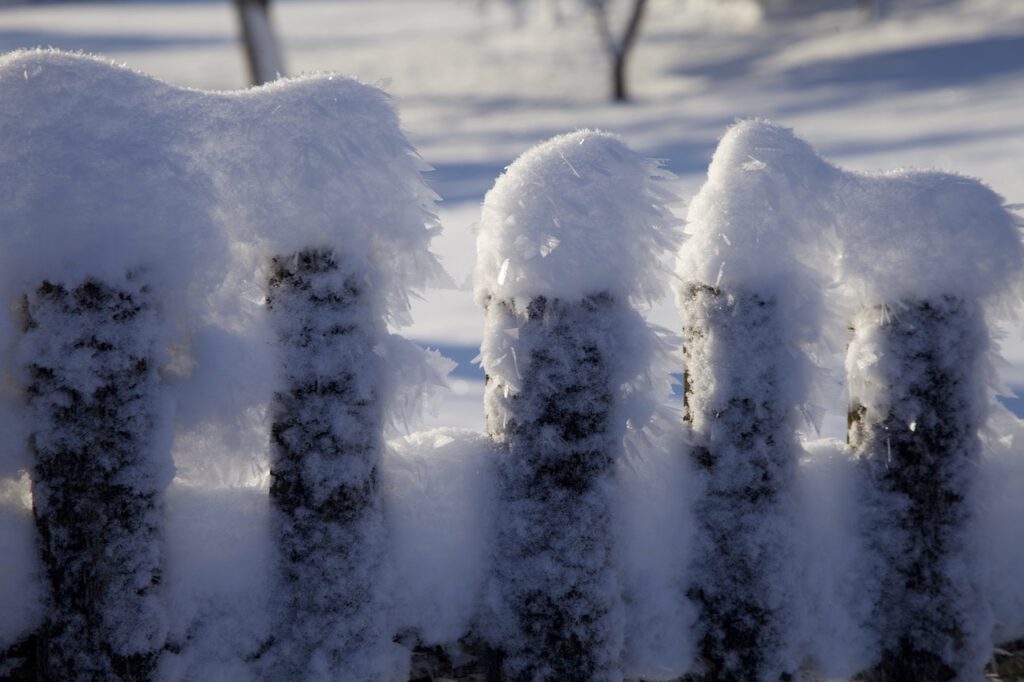 The early morning hours are the best time to capture Winter Wonderland scenery. The cold air is very clear and a deep blue sky contrasts the white trees and fields.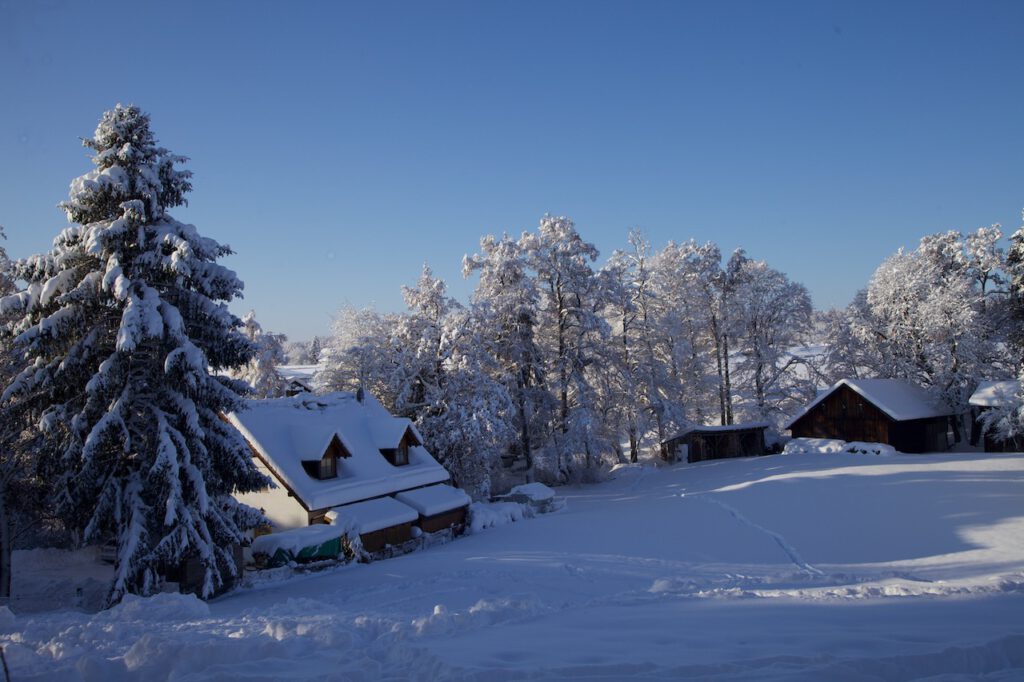 It is always a good idea to bring some elements into the picture that add to the atmosphere as old barns or houses.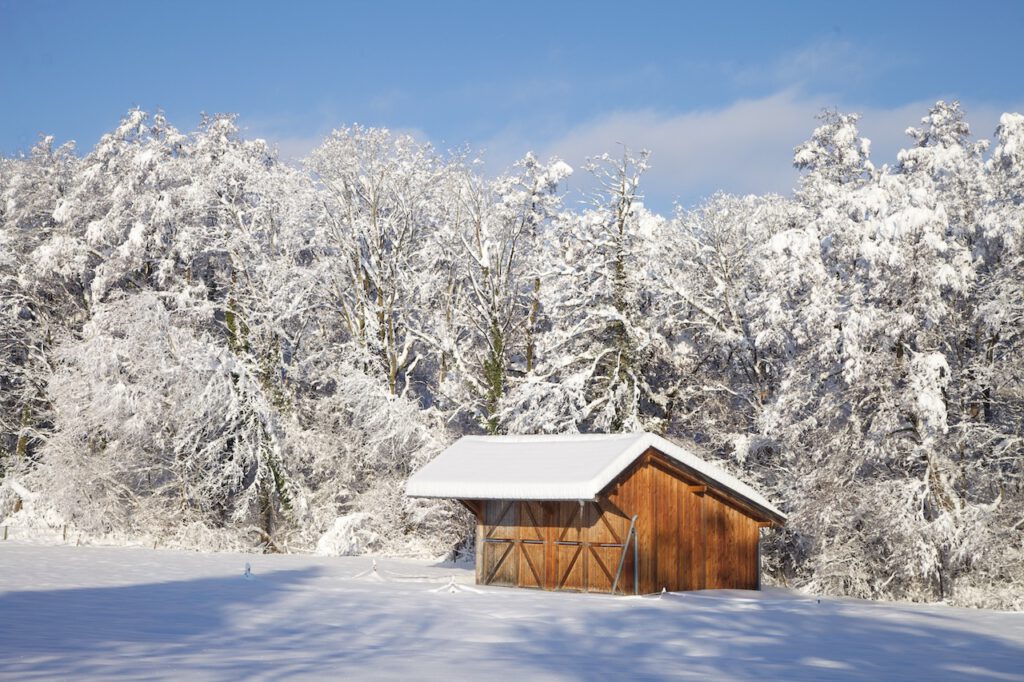 An attraction is small streams that are not yet frozen. If the water is warmer it creates often a thin veil of mist which looks great when illuminated by the sun.