It's Tuesday and light snow is falling. There is a pale sunlight at the same time as the sky is mostly overcast. Shortly before the begin of the "meteorological spring" winter arrived in Europe. Seen from my window the nice winter setting outside doesn't tell about the extremes which befell Europe over the last days.
After a moderate winter in Middle Europe, a Siberian cold front reached Europe. It happened what had been forecasted in weather models days before. However, there is a surprising intensity of extreme weather these days in Europe: The UK was hit by lots of snow, and Rome is seeing snow for the first time in many years. Last night temperature was – 27 Celsius on top of the Zugspitze, Germany's highest mountain. In Eastern Europe, there are very low temperatures and the danger increases particularly for homeless people. In Germany, there isn't a lot of snow so far but the strong wind from the North-East makes it a bit of a challenge to stay outside for a longer time.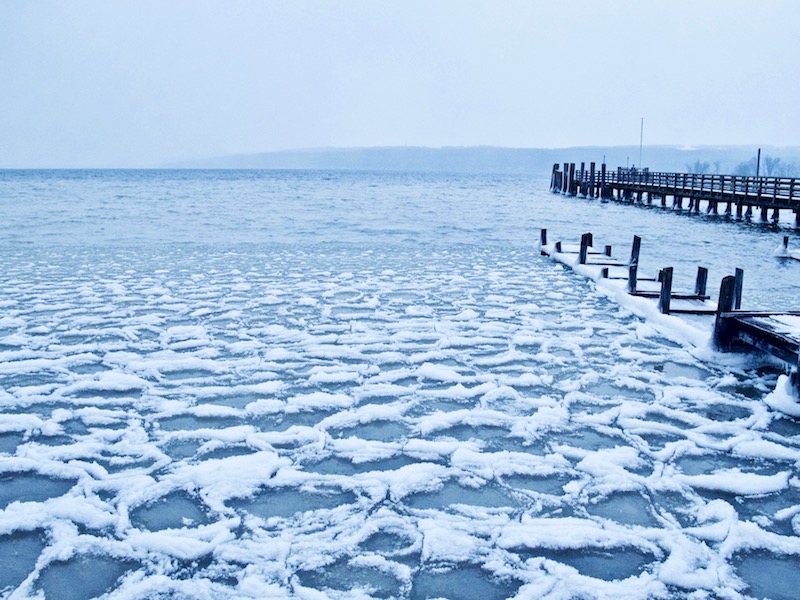 The blast of cold air from the artic has been already labeled: "The Beast From The East". Scientists say that this happened due to "a freak warming around the North Pole". They are somewhat alarmed about the retreat of Arctic ice during winter and the high temperatures. This weather pattern allowed the cold air on the other side to reach huge parts of Europe. There are now condition in Europe in some places which would normally apply to the polar region. It is not clear if global warming is causing this strange pattern or if other reasons are responsible.
However, very cold temperatures are not so unusual in February but what's unusual is these sudden drops in temperature. They occurred also over Northern America in the last years and remind us sometimes on the "Day After Tommorrow" scenario in Roland Emmerich's movie, even we can't compare this to the "new ice age".
In this weather-conditions, there are many things to see. Even if there is not a frozen-waterfall nearby, wind, snow, and ice create interesting patterns or sculptures.
It is always promising to look what happens at a lake or a river. Here are some pictures which were taken at the Bavarian lake Ammersee.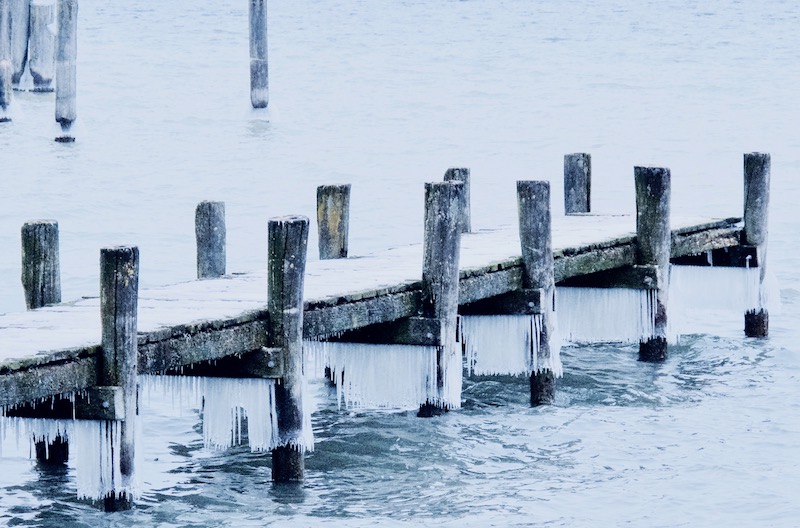 Weather services announced warmer temperatures for the end of the week, but in these times we never know what exactly will happen. Thus, there is still time to do more pictures. Staying outside is normally not a big problem with the right clothes, however, some common problems need attendance: cameras and tripods get extreme cold and it's painful if you have to take off your gloves. Batteries don't last too long in the cold, but these problems could be handled with a little preparation, for example, do apertures settings and other settings before going outside if possible.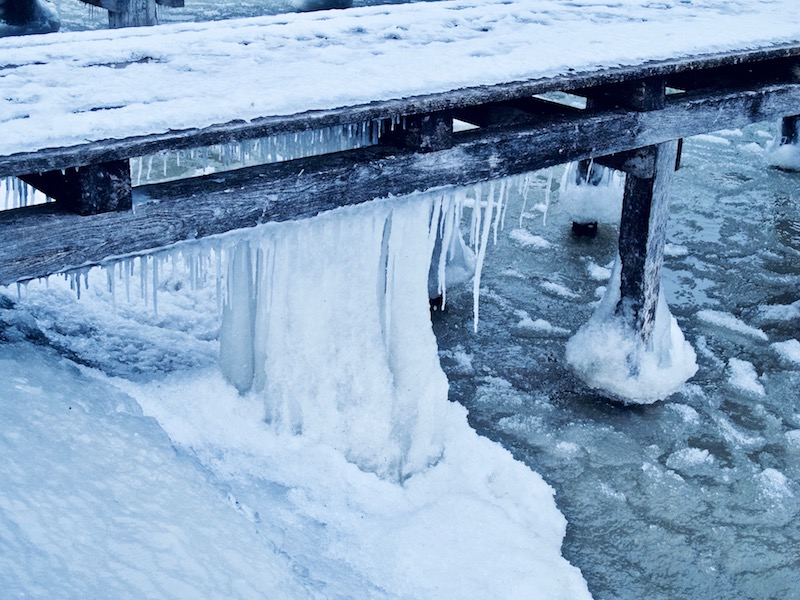 In the surrounding hills around lake Ammersee there are many open fields and spruces. The wind and the ice led also to bizarre formations.