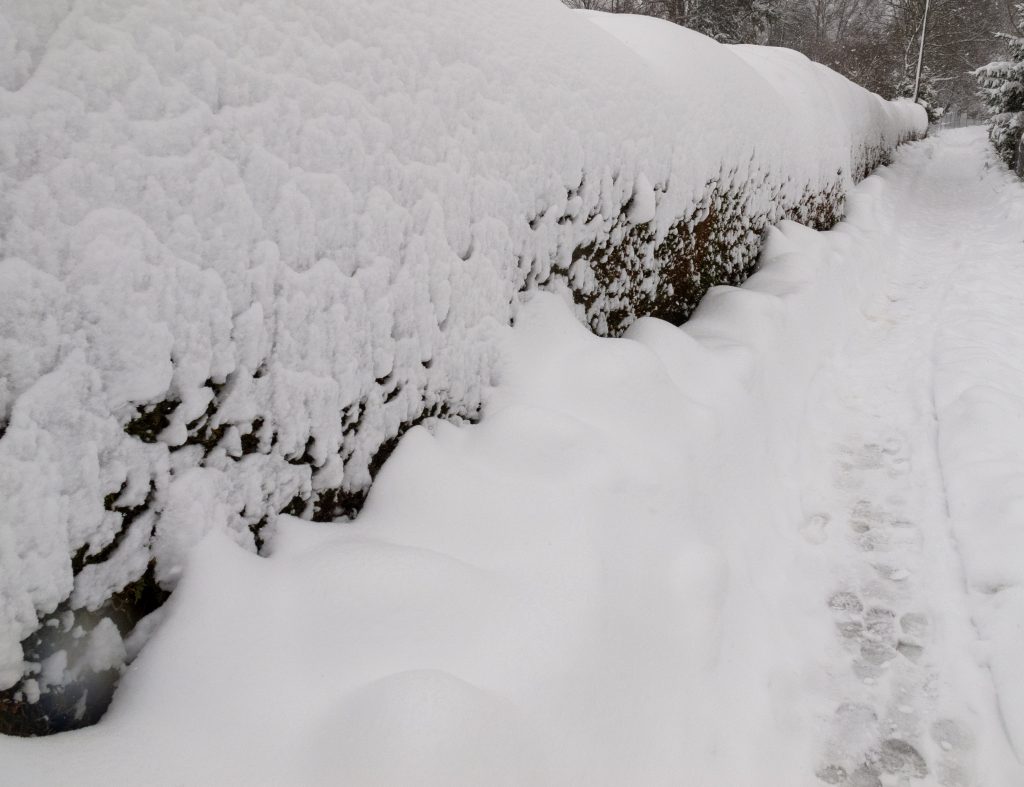 Felled trees were lying on rail tracks and blocked many roads. It became also a rising danger for pedestrians. In Upper Bavaria an emergency alert was issued in the well known tourist areas of Berchtesgaden and Garmisch-Partenkirchen. The snow was growing and growing and became too heavy for the roofs of many buildings. Some roofs had already collapsed. The danger of avalanches was continually rising. Casualties happened because some ski-tourists didn't listen to the warnings. In the countryside there were countless car accidents due to bad road conditions.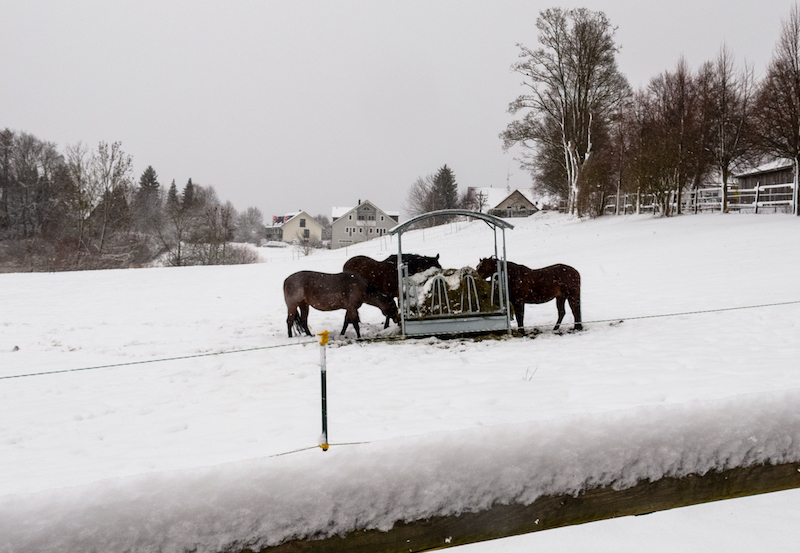 Beginning with the night of January 12-13 the situation started to become more severe. There was again heavy snowfall but also the temperature began to rise. It also started to rain in lower areas. This is a big problem because it makes the snow much heavier. The danger of trees and buildings collapsing was rising and it still is.
January 13 a severe storm is announced. It stems from another low pressure system arriving from the North. There was already a storm-flood in Northern Germany. Usually the time of mid-January is often a very cold time of the year with long lasting high pressure systems.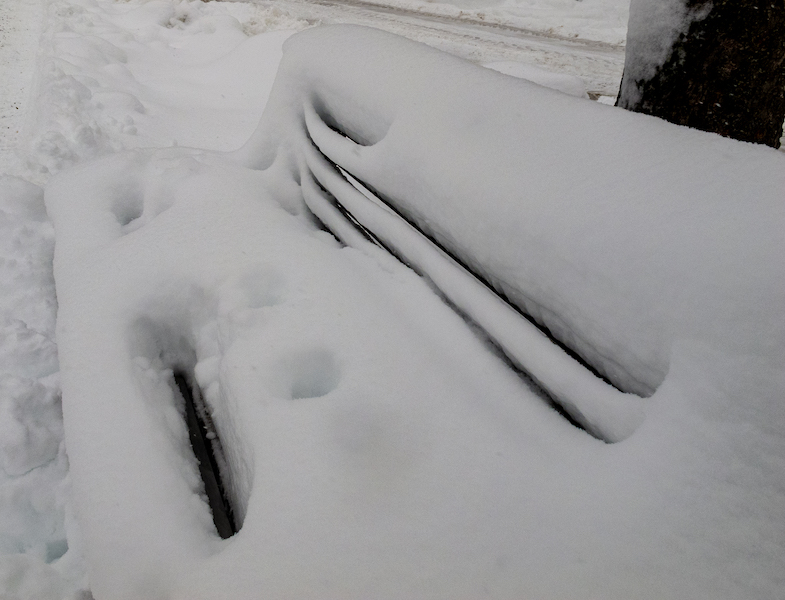 Weather researchers are saying this could also related to the changed climate conditions in the arctic. It is somehow a mirror image of the situation in summer when high pressure systems didn't move any longer and created the drought. Now it is a situation where low pressure systems are hitting against the alps because there is generally not much exchange in the atmosphere. There is again a weather pattern where the same weather conditions last longer as expected.
Extreme situations in the winter happened before in 2006 and 1999 when there was a terribly tragedy due to avalanches in the Austrian Alps in Galtür. Since then a lot of protection measures were put into place in the Alps.
Nevertheless winter is always a great photo-motive: Wind and snow are creating sculptures. If you look you can see also often a "blue light" in the snow. This happens due to refractions of light in the snow.
Weather services are still warning about severe conditions the coming week beginning January 14. Perhaps later there will be some sunshine and people can enjoy the beauty of a winter in the mountains.